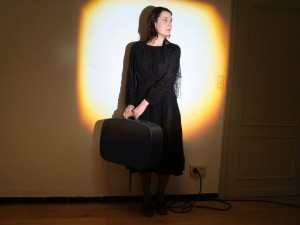 Rachel Porter founded Feral Theatre with co-directors Emily and Persephone in 2007. After a career touring as an actor, Rachel gained an MA in Drama & Movement Therapy. She now works therapeutically with people of all ages and a wide range of needs. She also devises and directs with Feral, facilitates workshops about creativity & the therapeutic relationship, and designs CPD for teachers. She teaches on the MA Sesame Dramatherapy course. Rachel has created and toured three solo shows: Papusza, Songs for Waiting and Somehow By This Darkness.
Persephone Pearl is an artist and producer who believes in the use of colourful, accessible work to approach big, difficult questions. Collaboration is at the heart of her practice. Her background is variously as a teacher and touring aerial circus artist. She is passionate about making inclusive interdisciplinary projects in many contexts, and is committed to the role of creativity and the arts in social and ecological regeneration. In 2011 she trained as a celebrant with Dead Good Guides. Persephone is also a co-director at ONCA.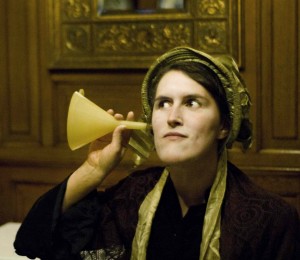 Emily Laurens a trans-disciplinary artist. As a performer, writer and director she uses visual theatre, live art and clown. As a designer/maker and film-maker she works with verbatim text, puppets and painting. Her work is rooted in intuitive and creative research methods and a participant led ethos. Emily has facilitated participatory and community projects for National Theatre Wales, National Museum Wales, Brighton Museum, the Green Man Festival, London's Southbank Centre, Age Cymru and many more. She is part time Community Art Coordinator at Oriel Myrddin Gallery, Carmarthen.