"Freaks of Nature is what we are, Genetically modified by our dear departed Papa…"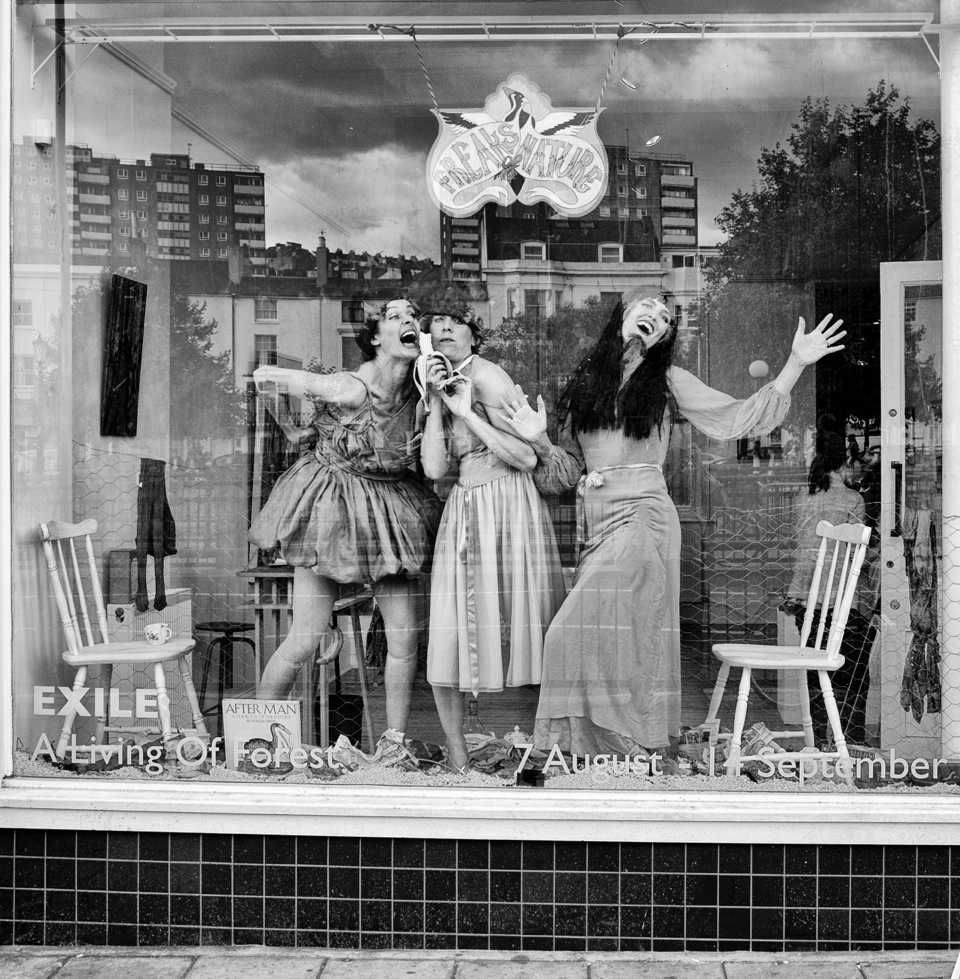 photo above by Mark Candlin
photo below by Andrew Eager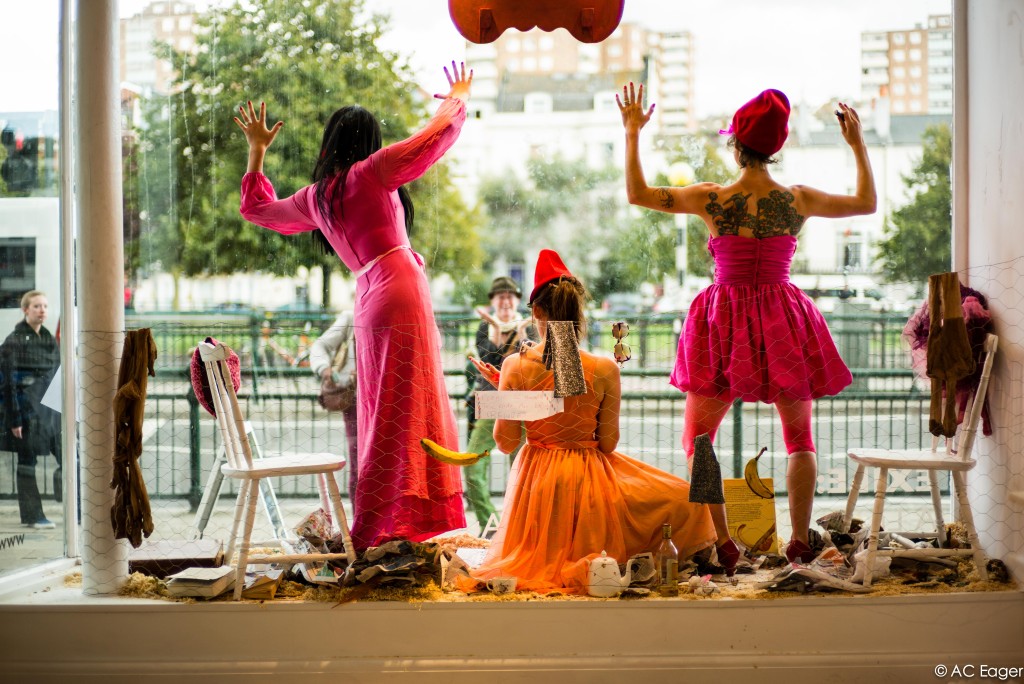 Photo below by Katie Shook, taken at Transmit, March 2014.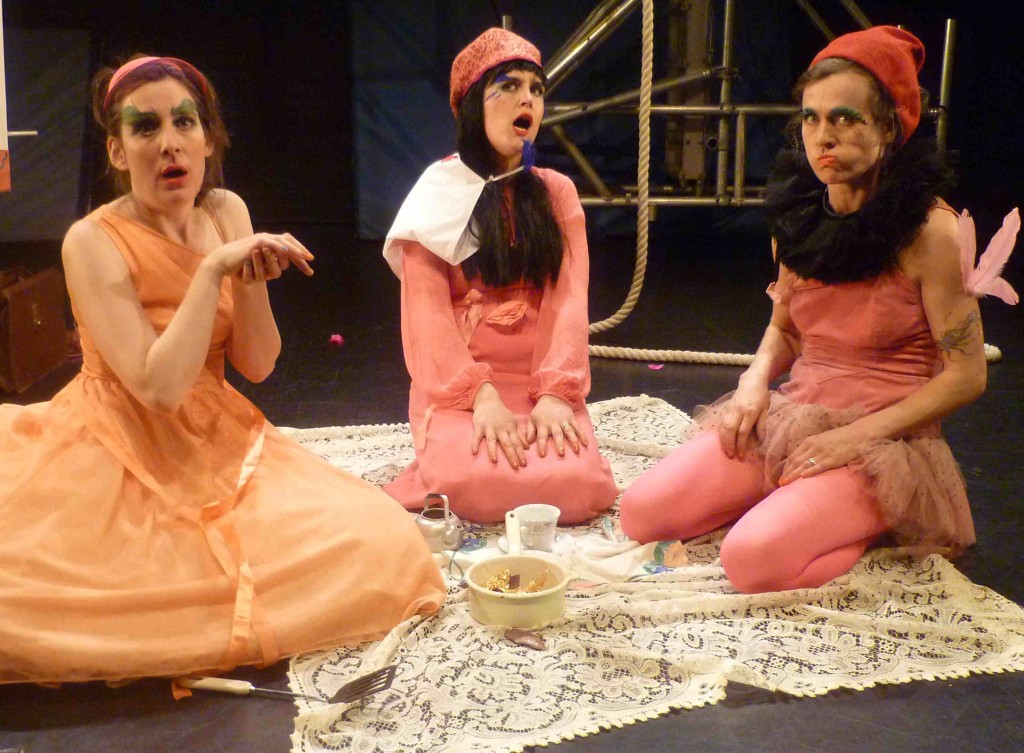 Be amazed and bewildered by the weird and wonderful results of one man's lifetime obsession – creating the perfect Showbird. These troubling hybrids are showgirls of a bygone era crossed with extinct birds from around the world. The Frankensteinish father of these bizarre creatures is now long gone but his extraordinary family lives on, locked into a life on the road, wedded to the unending show. Freaks of Nature is Feral Theatre's new walkabout clown show. It asks challenging questions about gender stereotypes and assumptions; genetically modified organisms; spectacle and complicity.
"Some of my parts are a woman's parts. Some of my parts are a bird's parts…"
The Freaks are a motley flock, with feathers sprouting from the least expected places, beaks for noses and lumpy mis-shapen bodies. In tutus and evening wear, shedding sequins with every step, the Freaks pull along with them a small Cabinet of Curiosities. Among the cages and baskets we find other members of the flock, other Showbird sisters even smaller and stranger; sometimes these puppet characters also come out to play.
The Freaks are confusing yet loveable clowns happily playing to audiences of two or two hundred. They like a big audience; they are showgirls after all (- at least, partly). They long for Las Vegas and dressing rooms, but like many inhabitants of freak shows they get changed in ditches and live in the back of a van. Despite this, they are full of enthusiasm and energy: they like to play with the audience mirroring, flocking, having fun with passers by. Then there are short clown vignettes – feeding the birds, song and dance routines, and unexpected egg laying.
After their delirious debut at the Jackson's Lane Transmit festival in March (directed by the miraculous Marisa Carnesky, with a score by the tumultuous Tom Cook) , and an expedition into the woods at Carrying the Fire, the Freaks of Nature crawled out from under their mildewed furs again to show off their feathers at ONCA, developing the playful clown characters and relationships by being installed in the gallery's huge window for many hours at a time. They ate a lot of people's nuts. And bananas.